Is there anything better than when a look you've been rocking for years turns into a trend? Every time you see designers embracing your signature style, it just reinforces the fact that you're a fashion visionary. We've all been there. The first time I saw Off-White's For Walking boots, I knew there was a decent chance that the cowboy boot was going to make a comeback for the fall. And boy, has it.
As a native Texan, I've been an annual attendee of the world's biggest rodeo – the Houston Livestock Show & Rodeo – for as long as I can remember. Naturally, I've owned my fair share of cowboy boots. I'm also pretty sure that it's practically a requirement that every Texan learn how to shop for and accessorize the perfect pair of boots by the time they graduate high school.
Now that designers are jumping on board, I'm learning to love a new kind of cowboy boot. While you're likely to see some serious faux crystals and embroidery at the rodeo, you'll find something a little less gaudy on the shelves this season, and I am here for it. From the tongue-in-cheek versions, to the chic reinventions, here are a few ways to take on the trend.
OFF-WHITE For Walking Knee Boots $2,290
Givenchy Leather Cowboy Boots, $ 1,295
ISABEL MARANT Cowboy Boots $1,350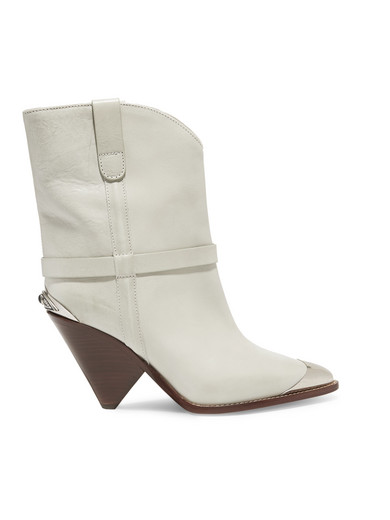 FENDI Croc-Effect Leather Boots $1,190
GANNI 45 Leather Cowboy Boots $535
MCQ Alexander McQueen Cowboy Boots $583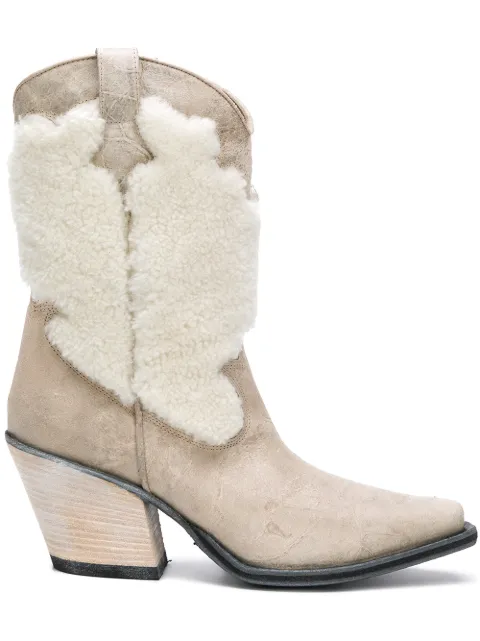 Calvin Klein 205W39NYC Leather Cowboy Boots, $1,170