Midi skirts have been popping up in just about every edit around, so clearly it's time to add one to my wardrobe. Standing at just 5'3", I usually avoid dresses and skirts that hit below the knee because, as most girls on this end of the scale can attest, the cut tends to make me look even shorter. I don't need much help in that department, thank you.
So I bit the bullet and tried one (okay more like 20) on. I'll be honest. It was a rough shopping day. The miniskirt has always been my best friend. It makes my legs look longer, and can pretty much be worn with any shoe my heart desires. The midi skirt, it turns out, is not so forgiving. After what felt like the 100thskirt I tried on, I realized that it wasn't the skirt that wasn't working, it was the shoe.
The trick, it turns out, for the short girls in the house, is the right shoe. Boots, sadly, are out. A fashion sneaker, flat, or pump makes all the difference in the world. And now that I know the secret, I've officially been initiated into the midi girl gang.
SONIA RYKIEL Ribbed Midi Skirt $478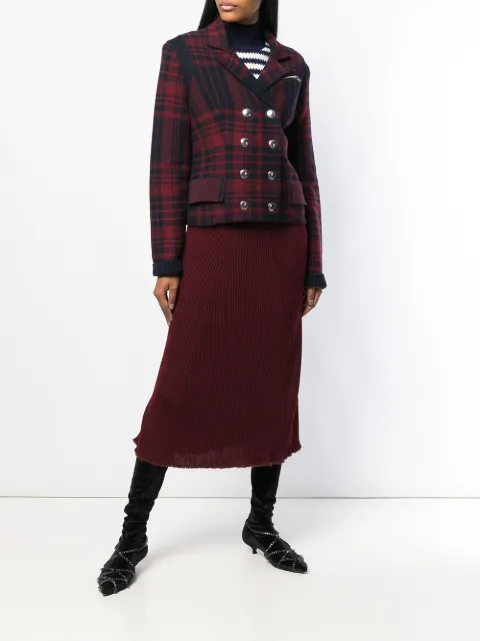 Sea Lottie Smocked Midi Skirt $345
Cedric Charlier Pleated Midi Skirt $995
Acne Studios Checked Tweed Skirt $480
Christopher Kane Lace-Trimmed Satin Midi Skirt $1,130
Annie Bing Lovisa Pleated Skirt  $269